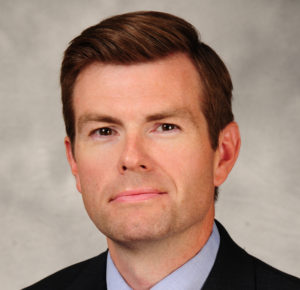 Joe Parsons has been promoted to Executive Vice President and Chief Operating Officer. Joe began his employment with us on September 16, 2013 as the Chief Operating Officer. As of January 1 this year, Joe had been given the responsibility of overseeing the Engineering Department in addition to the overall management of the Transportation, Safety, Customer Service, Locomotive and Mechanical Departments.
When Joe joined IAIS in 2013, he had brought with him 10 years of railroad management experience in both Class 1 and short line railroading. His management experience began with the Norfolk Southern as Trainmaster in Dayton, Ohio and Columbia, South Carolina. Joe was subsequently promoted to Terminal Superintendent in Cincinnati, Ohio.
In May of 2011, Joe accepted the position of Assistant General Manager with the Chicago, Fort Wayne & Eastern Railroad and was subsequently promoted to General Manager at the same carrier. He was assuming the same role at the Dallas, Garland, & Northeastern Railroad before accepting our offer.
Joe received his Bachelor's degree from West Virginia Wesleyan College and recently received his Master's degree in the Executive MBA Program at the University of Iowa.