Where we Move
Iowa Interstate Railroad is proudly located in America's Heartland with over 580 miles of track that runs from Council Bluffs, Iowa to Chicago, Illinois with a branch line to Peoria, Illinois.
A great value to customers located on IAIS is our ability to connect with all US Class 1 carriers, giving them the capability to reach every market in the world. We have year round, ice-free, access to the Illinois River at Peoria, IL as well as access to the Mississippi River at Rock Island, IL. Our capability of connecting with other carriers gives our customers unique pricing power in negotiating freight rates. IAIS connects you with the world.
Our Connections
Chicago, IL: (through IHB or CRL) CSX, NS, CN, CPRS, UP, BNSF, CFE, CSS
Peoria, IL: (through TZPR) CN, NS, TPW, KJRY, UP, BNSF, IMRR
Rock Island, IL: BNSF
Davenport, IA: CPRS
Iowa City, IA: CIC, CN and IANR (through CIC)
Des Moines, IA: UP, BNSF, NS
Council Bluffs, IA: UP, BNSF, KCS, CN
What we Move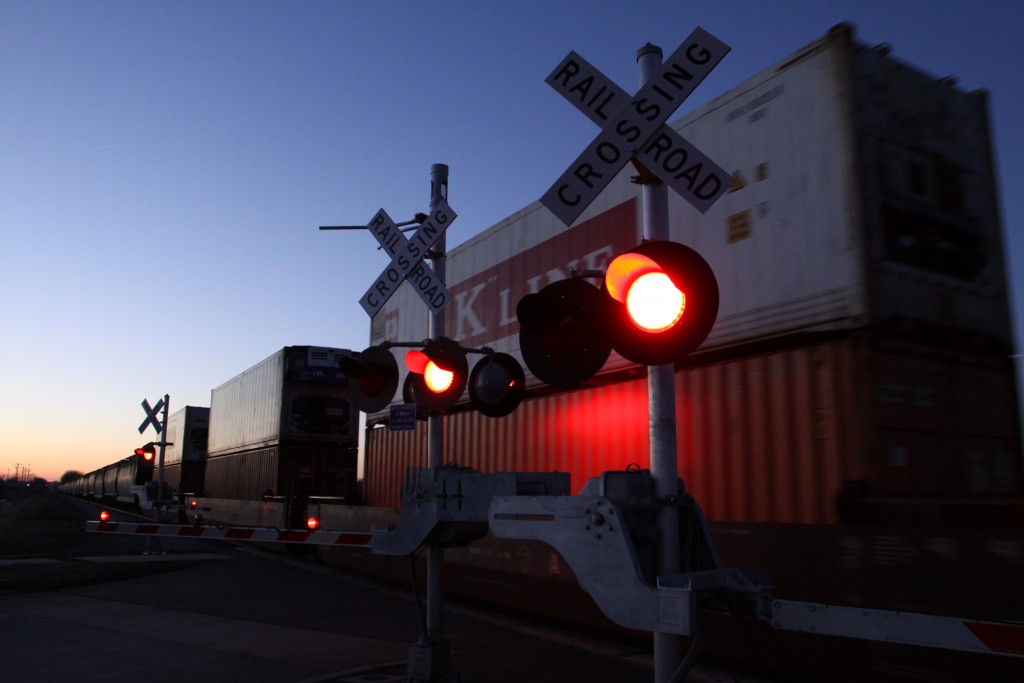 Just about anything can be shipped by rail. Iowa Interstate Railroad serves a wide variety of  industries.  We transport 100 car unit trains of Ethanol as well as single car shipments of organic popcorn. We know our customers work hard to manufacture their products, so we work just as hard to ensure it arrives at its destination safely and on time. Industries we serve include:
Agriculture
Iowa Interstate Railroad delivers higher volumes more efficiently using fewer cars. Located in America's heartland, IAIS has partnered with ag concerns for years to meet their diverse needs. Whether your shipment is large or small, IAIS can be your trusted transportation provider.
Forest Products
Whether you are looking to ship lumber, paper, or wood pulp, IAIS can assist you on moving your product to market the most efficient way possible. A single railcar can carry up to three times more forest products than a truck.
Metals & Aggregates
Scrap, aggregates, brick, coil, & steel are just some of the metal and construction products that move across our railroad. We know transportation costs are a key component to moving these heavy loads. IAIS strives to be your most cost-effective transportation option.
Intermodal
Not rail served? No problem. IAIS provides rail access through our intermodal facilities. IAIS owns Iowa's only intermodal facility at Council Bluffs, as well as an intermodal facility in Blue Island, IL (Chicago).
Dimensional
Do you have an extra-large load? IAIS has the experience to move your load safely and efficiently.
Chemical
Iowa Interstate Railroad serves chemical, fertilizer, and ethanol producers throughout Iowa & Illinois. With IAIS's focus on safety and efficiency, our customers know IAIS provides them a trusted mode of transportation to help their business grow.
Our Industry
The American Association of Railroads publishes State of the Industry reports every year.