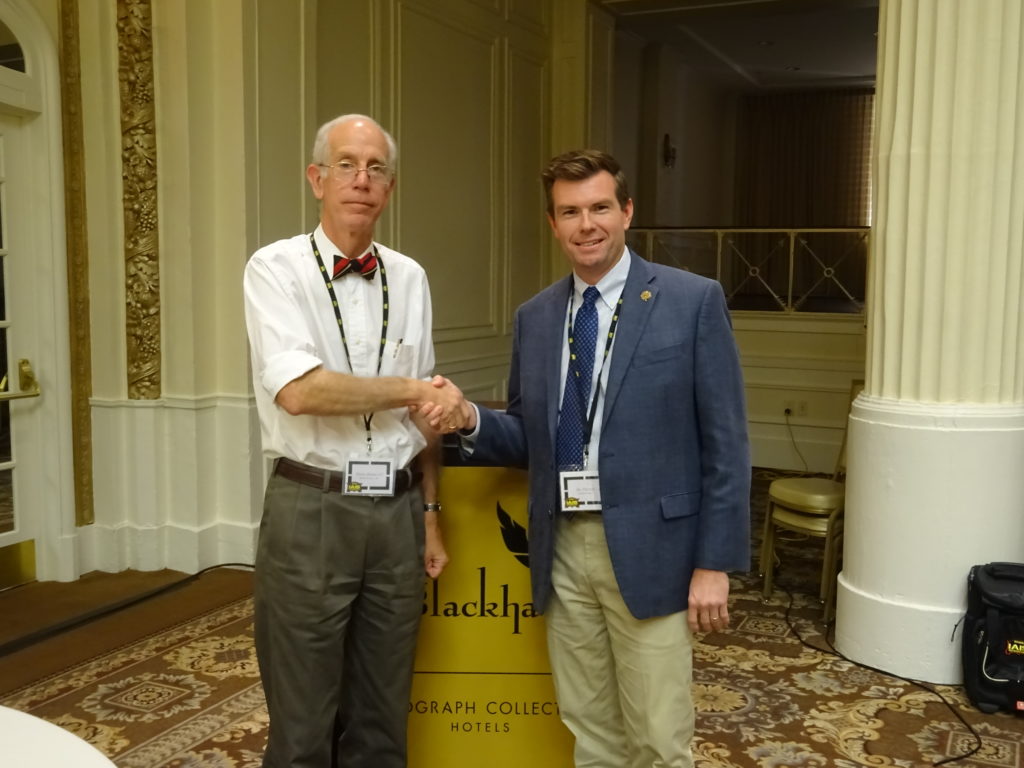 Cedar Rapids, Iowa, September 21, 2018; Iowa Interstate Railroad, Ltd. announces the promotion of Joe Parsons from General Manager to President and CEO of the Iowa Interstate Railroad.
Joe Parsons joined Iowa Interstate in September of 2013 as Chief Operating Officer; he was promoted to General Manager in 2017. As President and CEO, Parsons is responsible for the day-to-day operations of the entire railroad, overseeing the transportation, engineering, and mechanical departments, as well as administration departments.
Prior to joining the Iowa Interstate Railroad, Parsons had over 10 years of railroad management experience at both Class I and short line railroads. Parsons began his railroad management career with Norfolk Southern in the Transportation department working in various locations. He eventually was promoted to Terminal Superintendent in Cincinnati, Ohio.
In 2011, Parsons accepted the position of Assistant General Manager with the Chicago, Fort Wayne & Eastern Railroad and later served as that carrier's General Manager.
IAIS Chairman Henry Posner III commented, "Joe's performance as General Manager confirmed his dedication to safety, lifelong learning, and traffic growth". Bob Pietrandrea, President of IAIS owner Railroad Development Corp. added, "Joe has proven himself as the natural successor for leadership of the IAIS management team".
Parsons holds a Bachelor's degree from West Virginia Wesleyan College and a Master of Business Administration from the University of Iowa Tippie College of Business.